Hey guys!
Here is a new pack from me.
It's heavy this time because I did it in 720p instead of 480p. Please let me know if it's worth doing that or should I go back to 480p, or maybe try something in the middle like 576p.
Feedback will be much appreciated. You can PM me with the feedback.
Adriana Chechik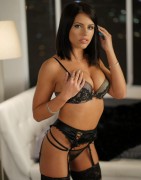 Rating 9
1xDocks
1xDiner
1xDominatrix
1xCampus
1xHotel
1xHospital
1xPool
1xPoliceStation
1xMassageWork
7xHome
1xRemy LaCroix & Mia Malkova (Home)
1xAbby Lee Brazil (Home-Halloween)
2xCarter Cruise (Home & Pizzeria)
2xIndia Summer (2xHome)
1xKalina Ryu (Home, BJ Only)
1xKarmen Karma (Home, BJ Only)
1xKarmen Karma & Megan Rain (Home)
1xKendra Lust (Home)
1xKissa Sins (Dominatrix)
1xKleio Valentien (Home)
1xLuna Star (Gym)
1xMadison Ivy (Home)
1xRiley Reid (Home)
1xVeronica Rodriguez (Home)
MEGA*:
https://mega.nz/#F!KN9GTbyD!Lr5jT07rKDeii00VZuobFQ
* - Splits as requested before.
Have fun!